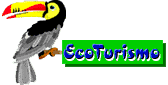 Approved by:

Visite nuestro HomePage


All Rights Reserved by OnNet
Any requirement please communicate to
webmaster@onnet-ec.com

| | |
| --- | --- |
| | Quito, the capital of the Ecuador, is located at the south of the Equinoccial line. It is a beautiful and strange city with an almost spring climate along all the year. |
All of the splendor of Quito is captured in its churches, convents and palaces built by the Spanish conquerors in the time of the colony.

The urban disposition of Quito has it origins in the classical order in the time of the Spanish colony: a central square with constructions in its surrounds. This constructions are the fundamental institutions like the Palace of the Government, The Cathedral, The Arzobispal Palace, the Municipality and a series of narrow streets that worth the city to be declared for the UNESCO "Patrimony of the humanity".

The city is divided in two sectors. In the North zone is concentrated the modern Urbe, while to the South the low and medium constructions.

| | |
| --- | --- |
| The colonial helmet of Quito assemble the most important architectural and artistic jewels of the city; the temples and convents are an inexhaustible source of admiration. Between the greatest are: The Church Jesuit "The Company," the Convent of San Francisco, the church of the Grace and the Church of San Agustín. | |
Other Churches worthy of visiting is those of San Blas, Santa Clara, the Nativity and Guápulo. The House of the Culture has several museums with excellent art collections and maintains some permanent exhibitions; they stand out the Museum Jacinto Jijón and Caamaño with a very good sample of ceramic of the time before Columbus , and the Guayasamin Museum in which paintings of Oswaldo Guayasamin are exhibited.
| | |
| --- | --- |
| | On the other hand; in the proximities of Quito there are a series of places with great tourist attractiveness like The Monument halfway the World , the valley of the Chillos near the baths of the Tingo and the Grace, the Valley of Tumbaco , the Bath of thermal Waters of Cununyacu, the populations of Yaruquí, Pifo, Tumbaco and the valley of Machachi. |
To the North of Quito is Calderón; famous well-known population for the crafts of "mazapán". Other places located in the surroundings are: Sangolqui, Conocoto and Machachi, offering typical Fairs where products of the Andean zone are shown.