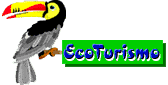 Approved by:

Visite nuestro HomePage


All Rights Reserved by OnNet
Any requirement please communicate to
webmaster@onnet-ec.com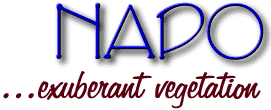 | | |
| --- | --- |
| | Tena; the capital of the county (the meeting place of two worlds), is surrounded by the Tena and Pano rivers which they have formed natural baths like: Ranco Alegre, Palandacocha, Cochas del Cementerio, La Misión, beach of the Pilquiña and the bath of two Rivers. The valleys of Tena, Pano, Misahuallí and the mountain ranges of Pasourco and Guacamayos are observed from the Mirador of Shiquipino. |
Cayambe-Coca Ecological Reserve; with elevations like Cayambe, Saraurco, Puntas, El Activo Reventor, Puruhanta, Huaitaloma, Puñamachi, Quilapacocha and Mackay.
Papallacta Thermal Waters; from a mineral content with being able to healing.
Baeza; place where cross the Oleoducto Trasandino, the most highest of the world.
| | |
| --- | --- |
| Cascade of San Rafael; with 160 meters high. | |
Caverns of Jumandy; formed by three parts, of which two can not bet explored and it in the third is a lagoon framed in a cavern with stalagtites and stalagmites.
| | |
| --- | --- |
| Puerto Napo; starting point toward Pastaza or to the port of Misahualli. Here it is the Foundation Sinchi Sacha which offers diverse tourist plans. | |
| | |
| --- | --- |
| | Puerto Misahualli; it is the point of the tourist operators where they offer a varied program of tourism. Where you will navigate for the Napo river, camps, wash gold, flora, fauna, etc. |
| | |
| --- | --- |
| Other tourist places are Coca, the Napo River; where pirañas are hunted. To few minutes the Añango and Garzacocha lagoons. And the Park National Yasuni. | |