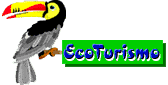 Approved by:

Visite nuestro HomePage


All Rights Reserved by OnNet
Any requirement please
communicate to webmaster@onnet-ec.com
Latacunga; this name comes from the quichua language and means "God of the Waters". The great majority of their houses have architecture colonial Hispanic. Here is celebrated the party of "Mama Negra" .
Lagoon of Quilotoa; their waters are characterized for a strong mineralezation. This seated in a volcano that takes the same name. In their banks the bottom of green color could be admired. It is an impressive landscape.
El Salitre; an archaeological place located near the lagoon of Limpiopungo.
| | |
| --- | --- |
| San Agustin del Callao; archaeological place located in the National Park of Cotopaxi. | |
| | |
| --- | --- |
| | Saquisili; very well-known for their fairs on thursday in all their squares. |
Salcedo; archaeological place where they were objects of clay of the Panzaleo culture. Salcedo a place of agriculture and cattle raising.
| | |
| --- | --- |
| Sigchos; a town of much religion; here this located the church of Sigchos. | |
| | |
| --- | --- |
| | Tanicuchi; famous for their bullfights. |
| | |
| --- | --- |
| Tilipulo; here it is the Monastery of Saint John the Baptist of Tilipulo. It is an architecture with arcades, sundials, well, filter of water, yard, lagoon, etc. | |